Web. Comics. Rock & Roll … it's what I do.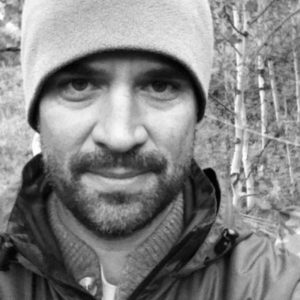 Chris Swanson (Swanie … pronounced swah' – knee) is a master website designer, graphic designer, copywriter, teacher, SEO, and cartoon illustrator with more than 20 years experience. He is available for freelance hire at $88/hour (maybe a little expensive, but he is very fast!) … Contact Swanie for a free estimate.
Notable clients have included: RockShox, Carmichael Training Systems, UCHealth, US Anti-Doping Agency, Enduro Bites, Pro Cycling, ICMI, and countless local medical and legal practices. Visit the home page for work samples:
Swanie is also a Multimedia Graphic Design (MGD) adjunct professor at Pikes Peak State College (PPSC) and Colorado Community College Online (CCCO).
Bio:
Swanie, a native Minnesotan, started his career in the US Air Force. He graduated from the US Air Force Academy in 1993. He attained the rank of captain. In 1997, Swanie left the Air Force and began his freelance graphic design and illustration career. In 1998, he earned his Master of Arts degree in Graphic Design/Illustration from Syracuse University. In 2000, he began work at RockShox where he cut his teeth on all things graphic and web design … he designed ads, product decals, posters, trade show booths, clothing, logos, tech manuals, packaging, and websites. In 2003, he earned his Master of Business Administration degree from the University of Colorado Colorado Springs. In 2006, Swanie began work at UCHealth (formerly Memorial Health System) where he gained his expertise in SEO, copywriting, and healthcare marketing. In 2012, he began teaching multimedia and graphic design courses at Pikes Peak Community College: Introduction to MGD, Drawing, InDesign, and Web Design 1 & 2. In 2013, Swanie started and continues to operate his own internet marketing & SEO companies, 88PLATINUM and 44ORANGE located in Colorado Springs, CO. And he continues to do freelance graphic design and cartoon illustration.
Swanie's interests and hobbies include golf, hockey, sailing, guitar, and comics.
Resumé:
Chris Swanson (Swanie), MBA, MA
Website designer, graphic designer, cartoon illustrator, SEO since 1997
Adjunct Professor, Multimedia & Graphic Design, Art, Pikes Peak Community College since 2012
MBA, University of Colorado Colorado Springs
MA, Syracuse University
BS, US Air Force Academy
Yoast Certified SEO
AWAI Trained Copywriter
ASA Sailing Certified 101, 103, 104, 114, 118
Distinguished Toastmaster (DTM)
Private Pilots License
Eagle Scout
Works and lives in Colorado
Native Minnesotan … uff da! Skol Vikings!
Businesses:
88PLATINUM: best practices internet marketing & SEO for medical, legal, and corporate organizations (88platinum.com).
44ORANGE: website design & local SEO for new small business (44orange.com).
> Contact